Click Buy Drive

Click

Buy

Drive
Buy Online with Newmans
At Newmans, we are able to offer you alternative ways for you to transact with us. If you still need or want to change your car, you can purchase your new vehicle from the comfort of your own home, complete all the paperwork remotely through our industry-leading Secure Client Portal and once the vehicle is ready, take advantage of our Click and Collect service or if you'd prefer, we can deliver it to you. We can even arrange a Home Test Drive.

The ClickBuyDrive process can be seen in further detail just below, alternatively please get in touch and we will be more than happy to assist you with any queries that you may have.
1. Click

Choose one of our thousands of New or Pre-Owned vehicles in stock, and contact us through any of the following channels: Website – Email – Telephone – Facebook – Instagram – Twitter.

2. Buy

If it is the car for you, then we can finalise your deal with no hassle. We have developed an industry leading "Secure Client Portal" where all the documents relating to your enquiry and purchase can be digitally completed, meaning that Contactless is now Paperless!
3. Drive

Now, it's time to look forward to the drive! Either arrange to use our Click & Collect service at the dealership or we will deliver the car to your home at a mutually convenient time, leaving you to enjoy the drive in your new car.

4. Customer Care Follow-Up

We will check in with you a few days after home delivery to make sure everything is to your satisfaction and to address some of those questions you may have forgotten to ask previously.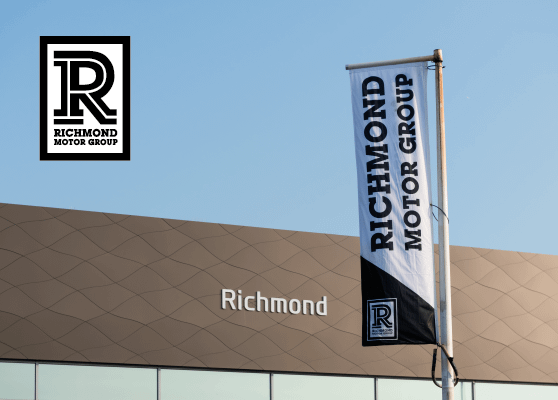 THANK YOU!
We hope you have the very best experience with us at Newmans, and if that is the case, why not leave us a review and tell everyone else how your ClickDriveBuy experience went?
---
7 Day Money Back Guarantee
We want to ensure that you have bought the car that is right for you, and so for your peace of mind all our cars come with a 7 day money back guarantee when purchased online. If for any reason you change you mind about the car you have chosen, we'll give you a full refund. For full details please see our FAQ section below.

---
FAQs
Will someone have to accompany me on the test drive?
In order to comply with the social distancing guidelines, your test drive will be unaccompanied, allowing you to test and experience the car in a safe environment. We will ensure that the touch points of the vehicle are sanitised before and after your test drive.
Will the person delivering the test drive car be able to show me around?
Our team members will be more than happy to discuss the car with you, answer your questions and help you make an informed decision about the car. They will, at all times, keep their distance to adhere to social distancing guidelines.
What documents do I need to provide before test drive?
We will need to see a copy of your Full UK Driving License and Proof of Address prior to your test drive.
How do I make payment?
We are able to conclude your purchase remotely. A Business Manager will complete a virtual pre-delivery appointment using your preferred contact method. We can take care of all your finance arrangements in the usual fashion.
How do I sign the documents?
We have the facilities for you to sign your documents electronically from the comfort of your own home.
Will you deliver my car?
Yes, we can deliver your new car to your home at a mutually convenient time.
Do you charge for delivery and if so, what is the cost?
Our Home Delivery service is included to help make your car buying experience as safe and risk free as possible.*
How does the 7-Day Money Back Guarantee work?
You have up to 7 days to get to know your car and to make sure it suits you. If you're not completely happy with it, just let us know by 6pm on the 7th day after your delivery or collection date and we'll give you a full refund.
Are there any restrictions to the 7-Day Money Back Guarantee?
We can't accept a return if the car has been modified or altered from the condition it was received in. If the car has been driven for more than 250 miles during the first 7 days, every additional mile will cost £1 per mile and we may not be able to accept the car as a return. If the car has been in an accident or is damaged, we may not be able to accept the car as a return and there may be charges for damage. You are responsible for any parking fines, congestion charges and all other fines/penalties while the vehicle is in your possession.
Is there a collection fee if I wish to return my car?
There is no fee to have your vehicle collected.
Will I be refunded for additional products and accessories I purchased?
Accessories and additional products will be excluded from 7 day guarantee and therefore not refunded. You will be entitled to any insurance product refund by the provider.
If I return my car, will I get my part-exchange back?
If you decide to return your car within the 7-Day Money Back Guarantee period, we won't be able to return your part-exchange. We'll do our best to help you find an alternative car to buy from us. We'll also pay you the cash equivalent of the part exchange via bank transfer. You will be responsible for reconciling any negative equity on your original part exchange, prior to a refund of your finance agreement on your new vehicle if applicable.
*Home Test Drive and Delivery within a 15-mile radius.